I know that some people say it's not important to love our work and honestly, there's no right or wrong to it.
There are some people I know who dislike their jobs and yet, they are so good at what they do.
But I do think, however, after doing more than 10 things in my life, both career and business, that there should at least be some form of enjoyment to what we do in life.
It's because we usually tend to spend long hours working in a day. And so, it's going to be tough if we don't enjoy doing it at all…
Therefore it's much better if we love our work or at least have something about it that we love. And it's up to us to discover whatever that may be.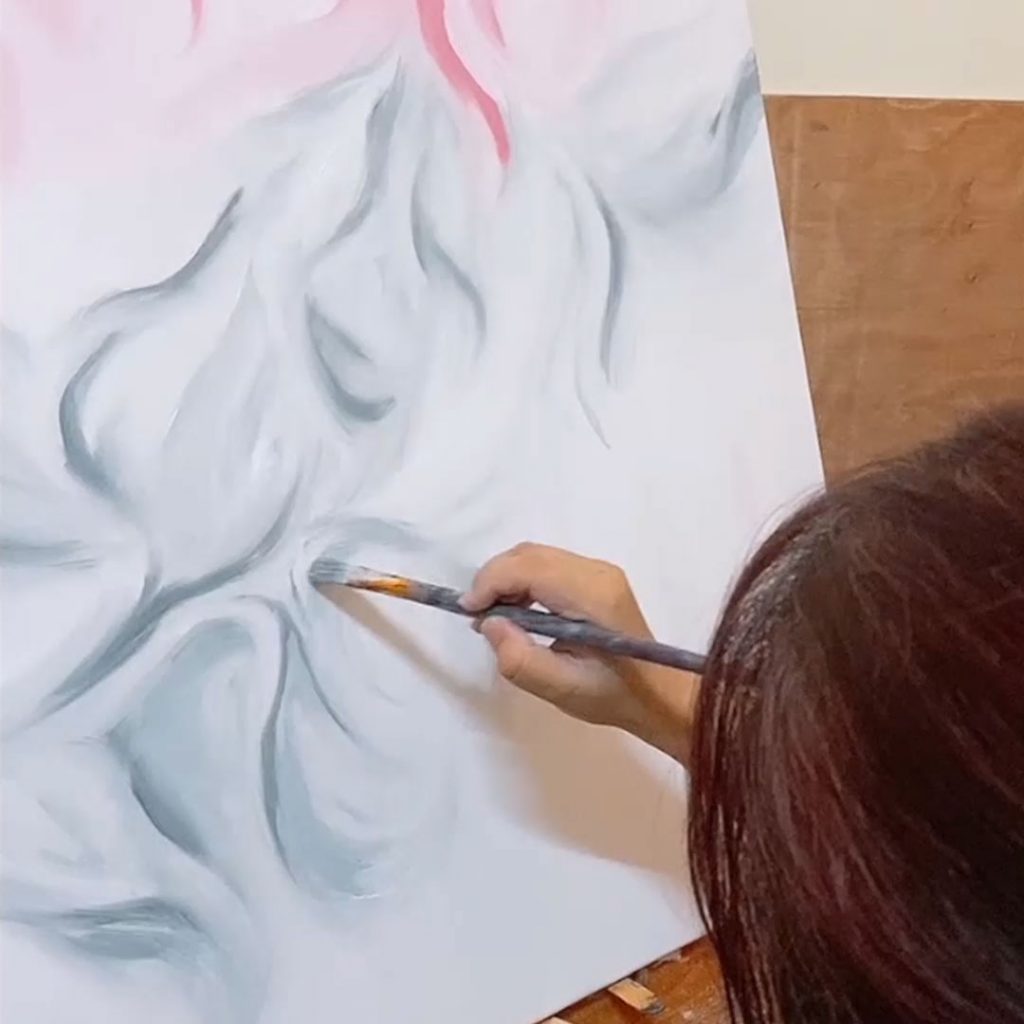 Working on my painting called "Bloom"
In all the jobs or businesses that I've run before, I can't say that I loved all of them but they were things about them that I do. Like I said before, we can excel even in jobs that we don't love.
But after pursuing my one true passion, which is my love for arts, I have to say that when we truly love our work, our whole life changes.
Well, for one thing, I did tend to get bored doing the same thing over and over again. I remember when I was working in sales, after a while, I would get bored doing the same pitch, talking about the same product, and so on.
So it didn't matter if I was performing at work, or that the business I was doing was good, I'd just lose interest, and it wouldn't feel exciting enough for me after a while.
And sometimes when things got extremely tough in the business, I would feel like giving up altogether, and I have done it before too.
Then when I started doing what I love, when I became an artist, I felt excited single every day. I look forward to working and there's absolutely no room for me to feel bored.
Like with everything that we do, I have to admit, being an artist does have its challenges as well, especially for someone completely new to the art scene like me. But it didn't matter because whatever challenges I faced, I could never put my brush down and quit…
I just couldn't, and I love that feeling!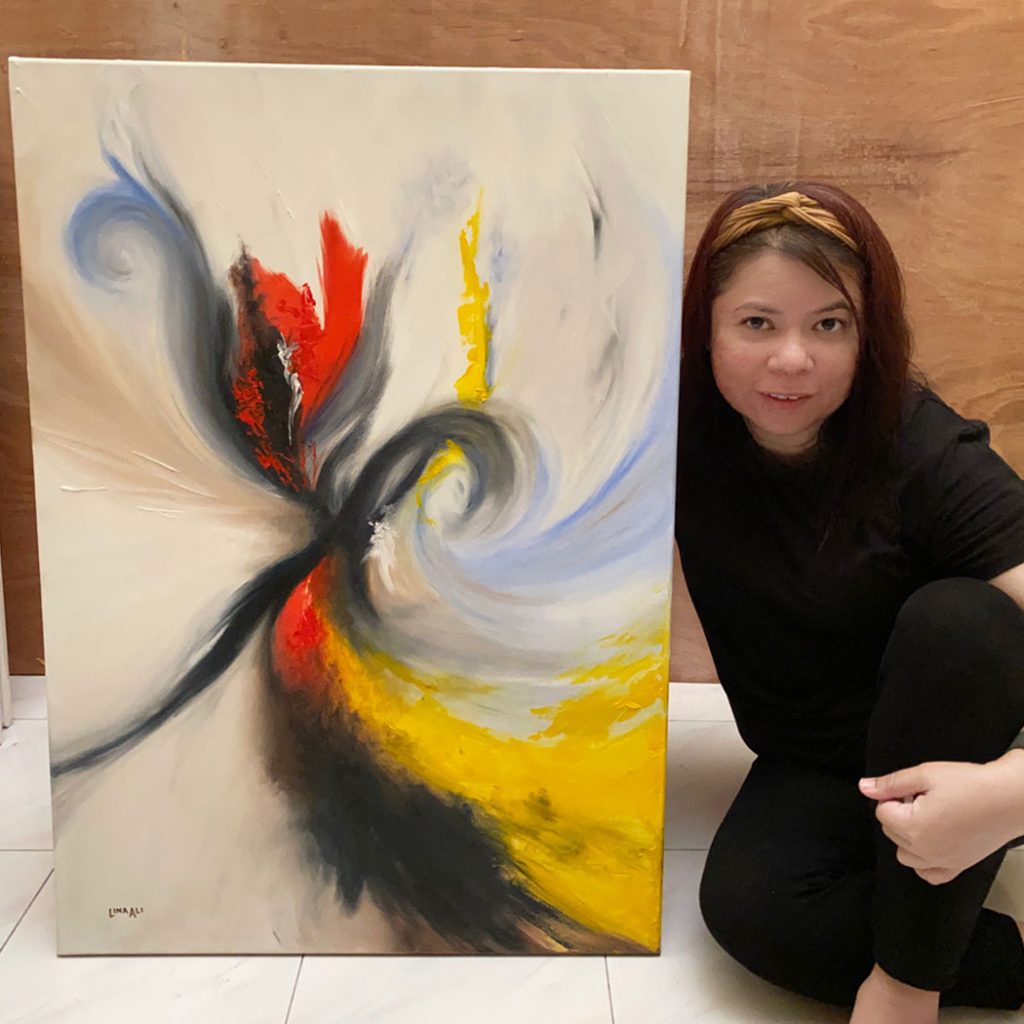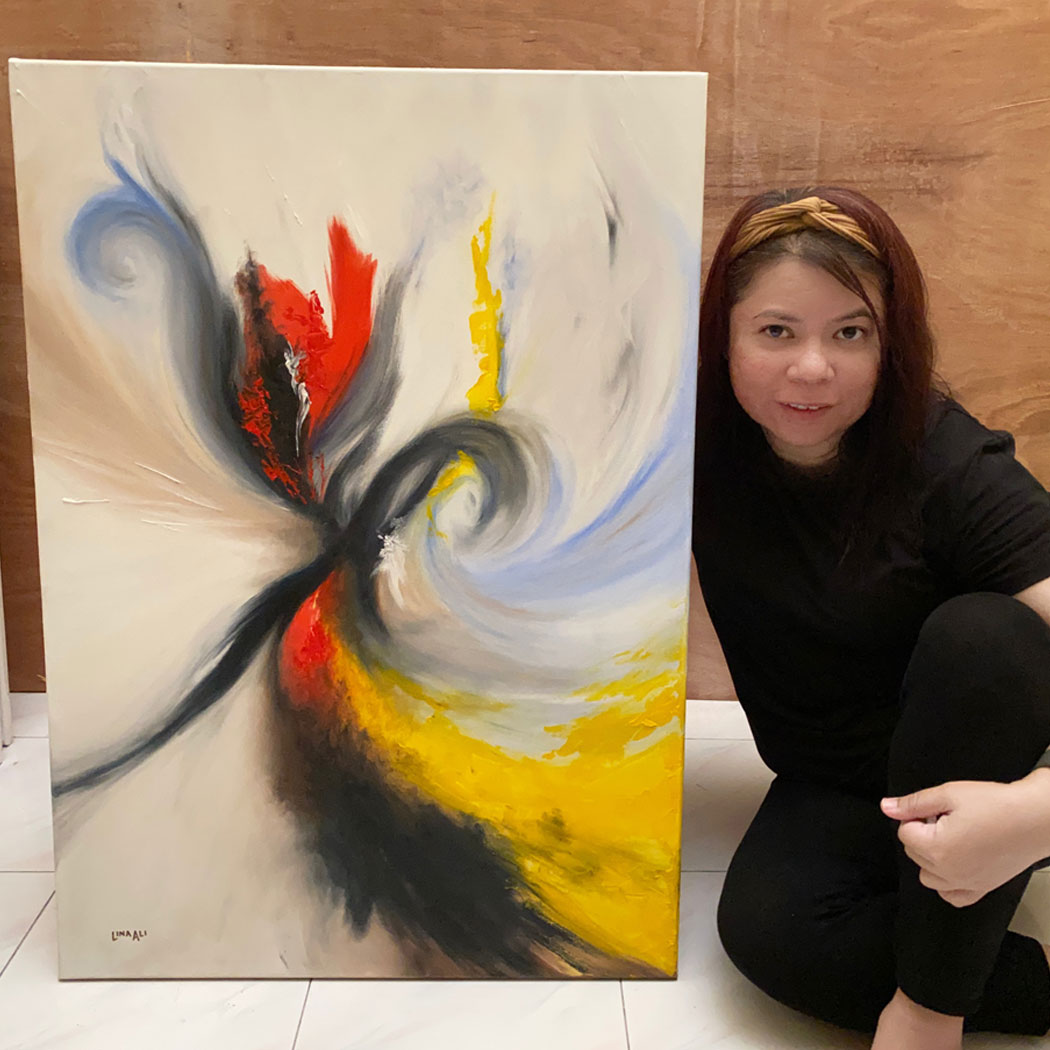 With my painting called "Fly High"
Of course, there are many other benefits as well. But somehow, I think 'magic' happens when we start doing what we love. Personally, for me, I feel much happier these days.
I guess you can say I'm lucky that I love my work!
So it's great if you love your work too. But if you don't, at least you are conscious about how you feel, so you can still do something about it. Perhaps you could find things that you love in your current work or maybe even look at other options that might be available.
The choice is always ours.
And take it from someone who started doing what they really love late in life – It's never too late!
"Choose a job you love and you'll never have to work a day in your life"
- Confucius